Web Your Services Ltd.
WYS (Web Your Services Ltd.) is a software company which develops solutions for demanding functional environments. Its intelligent platform and AI applications process and refine data transmitted from AI cameras and other devices and systems. Corporates, governments and communities using WYS solutions can automate processes, increase efficiency, decrease administration, and improve profitability. At its best WYS solution has created completely new opportunities for our customers to conduct their businesses. 
Customers are using WYS solutions in over ten countries. In a month our solutions handle over 1,000,000 vehicles, over 2,500,000 people and over 100,000,000 events.
WYS is located in Helsinki, Finland, and has developed applications for corporate and enterprise customers since 2010.
WYS Platform
WYS Platform is a smart platform for metadata visualization, information utilization, and operational process automatization.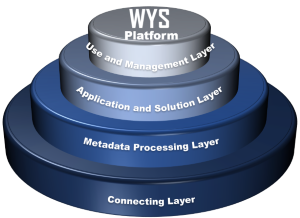 WYS platform's Connecting Layer has a large selection of ready-made two-way connections to industry-leading equipment and systems. All data what the source can send are provided to the platform via these two-way connections. The data can be collected globally from one camera/sensor or many cameras/sensors, and the data sources can be in one company or many companies, and in one location or many locations.
Below are examples of the two-way connections to and from the WYS Platform:
Cameras

People counting
Thermal
AI
ANPR/LPR
Speed

Sensors and IoT sensors
NVRs (network video recorders)
VMSs (video management systems)
MS Dynamics
Automation systems
Barcode systems
Alarm systems
Access control systems (incl. barriers etc.)
Weight in motion
Weight bridge
Laser measurement
Billing systems
Metadata Processing Layer's fully meshed structure supports any data combination needed. Platform's engine can process all the data what the source can provide and the two-way connection allows to send data back to the source if the source can receive the data.
Application and Solution Layer allows to tailor versatile and demanding but cost-efficient solutions to meet customer's unique and high-level requirements in different businesses. With Monitoring, Reporting and Event Management applications the collected data can be combined, refined and compared as needed. The Dashboards of the applications visualize the information in real-time, or at a specific point. 
Use and Management Layer offers high performance, ease of use and flexible management of tools. The set-up of the system is faster and easier than what are the industry standards. This layer shows our aspiration to create a solution where many steps are automated to make information utilization easy for customers.